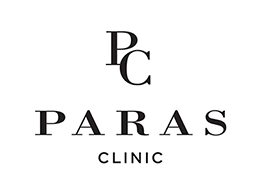 Paras Hair Transplant is part of Paras Clinic. It diagnoses' and treats hair loss in men and women. The clinic specialises in FUE hair transplant, we also offer eyebrow transplant, facial hair transplant, and we are the exclusive Australian stockist for Hair Cycle products.
Paras Clinic also encompasses Vein Health Medical Clinic and Sculpture Clinic.
Vein Health Medical Clinic provides advanced medical solutions for the treatment of varicose veins and chronic venous disease without the pain and scarring side effects of traditional surgery. This includes the latest in medical adhesives like VenaSeal, plus endovenous laser ablation (EVLA), ultrasound-guided sclerotherapy, and radiofrequency ablation.
The Sculpture Clinic offers advanced medical and cosmetic treatments including laser and VASER liposuction, facial contouring, and more to give our clients the look they want.